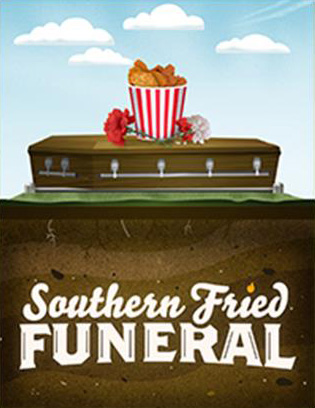 SOUTHERN FRIED FUNERAL
Opening Show of our 2016 Season!
Dewey Frye is dead and the rest of his family is left to pick up the pieces -- that is if they don't kill each other first.
Not only does matriarch Dorothy have to contend with sudden widowhood, but she's also faced with church-committee harpy Ozella Meeks sticking her nose in the family business, Dewey's snake-in-the-grass brother making a grab for her house, and two grown daughters reliving their childhood rivalry. Funerals bring out the worst, the best, and the funniest in people, and the Fryes are no exception. A big-hearted comedy about family -- Southern-style.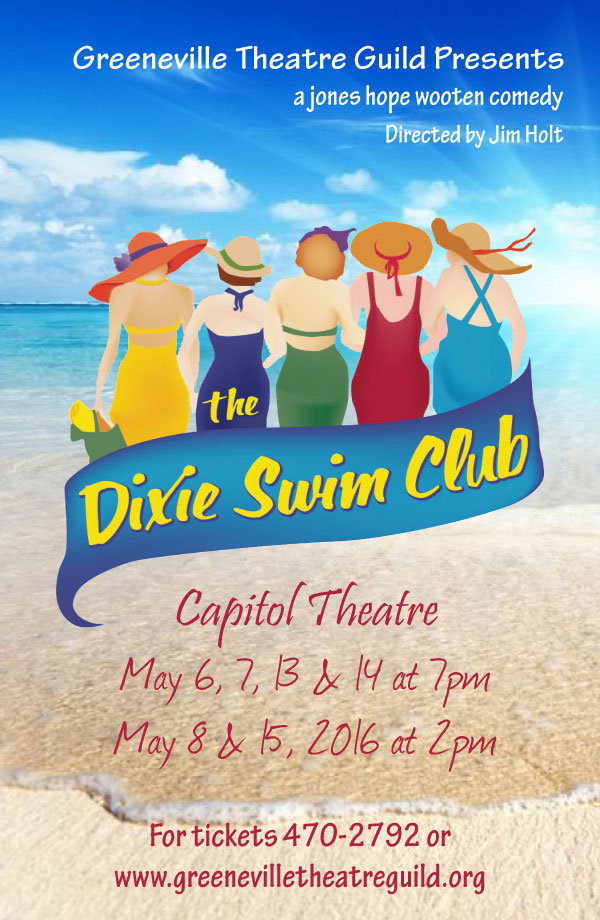 "DIXIE SWIM CLUB" SPLASHES ON STAGE AT THE CAPITOL
Five Southern women, whose friendships began many years ago on their college swim team, set aside a long weekend every August to recharge those relationships. Free from husbands, kids and jobs, they meet at the same beach cottage on North Carolina's Outer Banks to catch up, laugh and meddle in each other's lives.
THE DIXIE SWIM CLUB focuses on four of those weekends and spans a period of thirty-three years. Sheree, the spunky team captain, desperately tries to maintain her organized and "perfect" life, and continues to be the group's leader.
Dinah, the wisecracking overachiever, is a career dynamo. But her victories in the courtroom are in stark contrast to the frustrations of her personal life. Lexie, pampered and outspoken, is determined to hold on to her looks and youth as long as possible. She enjoys being married—over and over and over again. The self-deprecating and acerbic Vernadette, acutely aware of the dark cloud that hovers over her life, has decided to just give in and embrace the chaos. And sweet, eager-to-please Jeri Neal experiences a late entry into motherhood that takes them all by surprise.
As their lives unfold and the years pass, these women increasingly rely on one another, through advice and raucous repartee, to get through the challenges (men, sex, marriage, parenting, divorce, aging) that life flings at them. And when fate throws a wrench into one of their lives in the second act, these friends, proving the enduring power of "teamwork," rally 'round their own with the strength and love that takes this comedy in a poignant and surprising direction. THE DIXIE SWIM CLUB is the story of these five unforgettable women—a hilarious and touching comedy about friendships that last forever…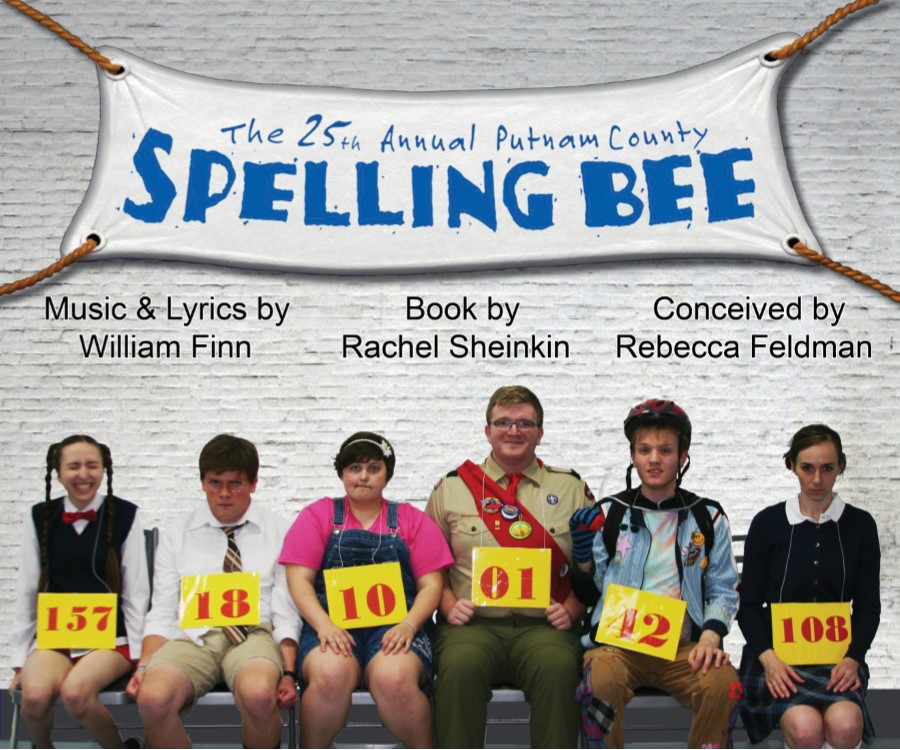 THE 25TH ANNUAL PUTNAM COUNTY SPELLING BEE
THE 25TH ANNUAL PUTNAM COUNTY SPELLING BEE is presented through special arrangement with Music Theatre International (MTI). All authorized performance materials are also supplied by MTI. www.MITShows.com
Are YOU smarter than a six-grader?
Find out at the Spelling Bee!
The Greeneville Theatre Guild presents ifs first musical production for two weekends only beginning June 17, and we're looking for a few good spellers!
Go back to your childhood days with six spellers (and a couple of volunteer audience spellers) in this hilarious musical!  These "middle school" students are vying for the title of Spelling Bee Champ, and through some catchy, heartwarming songs, audiences will learn about how the spellers came to be at the Bee, and about their hopes, ambitions, and insecurities.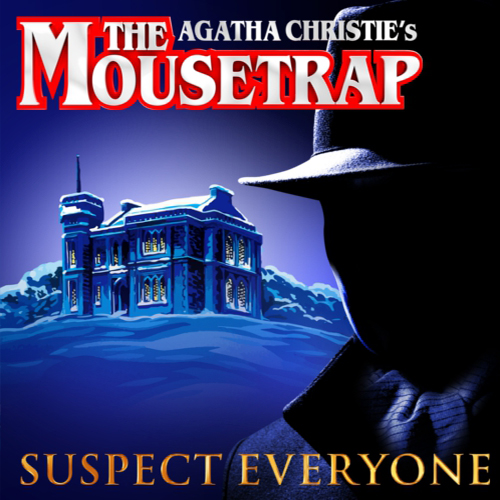 THE MOUSETRAP
"THE MYSTERY LIVES ON"
The Greeneville Theatre Guild brings London's longest running play to the stage of the Capitol Theatre!
A group of strangers is stranded in a boarding house during a snow storm, one of whom is a murderer. The suspects include the newly married couple who run the house, and the suspicions in their minds nearly wreck their perfect marriage. Others are a spinster with a curious background, an architect who seems better equipped to be a chef, a retired Army major, a strange little man who claims his car has overturned in a drift, and a jurist who makes life miserable for everyone. Into their midst comes a policeman, traveling on skis. He no sooner arrives, when the jurist is killed. Two down, and one to go. To get to the rationale of the murderer's pattern, the policeman probes the background of everyone present, and rattles a lot of skeletons.